New Zealand's fertility medicine community is alarmed by conservative Christian earthquake relief worker Bill Johnson, a former GOP candidate for Governor of Alabama who campaigned against gay marriage, because he has spent his time in New Zealand meeting lots and lots of women online (including lesbian couples) in order to impregnate them with his sperm.
The New Zealand Herald reports: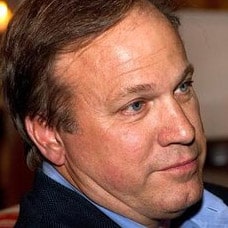 Three of the women are now pregnant, and Johnson has assisted another three with donations in the past month. It is believed he has been in communication with at least another three women to discuss sperm donation. His actions as a sperm donor sparked concern in the fertility medicine community, whose guidelines recommend donations are made in the regulated environment of a fertility clinic, and that no man provide sperm donations to more than four families. The restriction is to reduce the chance of accidental incest and to reduce the adverse impact on donors and children if – as the law allows – they seek each other out later in life.
Johnson, who is married with three children from a former relationship, says the "need" to be a biological father is what is driving his seed-sowing addiction:
Asked if his wife knew he was donating sperm, he said: "She does now." He said she did not know of any of the pregnancies. He said he had not planned on telling her until the children were born.
"Every person who is a father and a mother knows why I am doing this. If life's circumstances had dealt me a different hand I wouldn't be doing this. It is not the hand that life has dealt my wife…Reproduction and having children is as basic a human need as eating."
Johnson's "need" to sperminate is apparently trumps his need to discriminate:
The women spoken to by the Herald on Sunday say they met him through different sites. They included a number of women in same-sex relationships. In his political life, Johnson campaigned on a conservative Christian platform which opposed gay marriage.
He said he did not know the "relationship status" of the women he donated to: "I just know they want to have children." Asked if it mattered, he said: "I'm not going to answer that question."
The Herald tracked down Johnson based on an anonymous tip expressing concern about his activities and their potential harm to the mothers and the unborn children.
He said some of the women to whom he had donated sperm were unaware of the extent of the donations. He said he had not intended making the women aware of the existence of other siblings until they had babies, at which point he would tell them.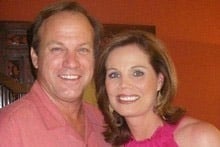 The Alabama Press-Register reports:
Johnson finished fifth among a field of seven candidates for governor in the 2010 GOP primary, capturing less than 2 percent of the vote. He ran as a conservative Christian who opposed gay marriage – but also advocated for the legalization of gambling.
Kathy Johnson was featured prominently in the campaign, traveling with the candidate to speaking engagements and appearing with him in advertisements.
She is a former Mrs. Alabama, a former director of the Alabama Broadband Initiative, a former director of Children First Foundation and director of the Alabama Campaign to Prevent Teen Pregnancy.
"This is a really, really difficult time for our family," Kathy Johnson said in an email to the Press-Register. "I'm still in disbelief and very hurt, and our family has a lot of healing to do."
Sperm-donor kept wife in the dark [new zealand herald]