Gay Oskaloosa, Iowa resident Scott Arnold told the Des Moines Register about an encounter he had with Newt Gingrich, who is apparently willing to allow his bigotry to trump his desire to win an election: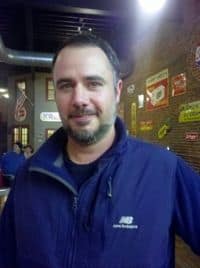 "I asked him if he's elected, how does he plan to engage gay Americans. How are we to support him? And he told me to support Obama," said Scott Arnold, an associate professor of writing at William Penn University."
Arnold, a Democrat, said he came to the event at Smokey Row coffee house with an open mind. But he wanted to ask Gingrich about how he would represent him as president after reading past comments the former U.S. House Speaker as made about gay and lesbians.
"When you ask somebody a question and you expect them to support all Americans and have everyone's general interest," Arnold said. "It's a little bit frustrating and disheartening when you're told to support the other side. That he doesn't' need your support."
Newt Gingrich to gay Iowan: Vote for Obama [des moines register]