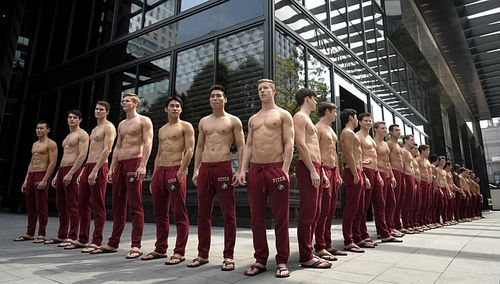 What gave it away?
Employed by retail brand Abercrombie & Fitch, about 40 of these male models stood in a straight line flashing smiles and striking poses outside the yet-to-open flagship store in Singapore's premier shopping district.
Among the 40 models, about five were sourced locally.
Responses from the ground were tepid at first this morning, with many onlookers taking pictures from afar. But, curiosity soon overtook the passers-by, and within half an hour, the men were swarmed.
More shots and video, AFTER THE JUMP…