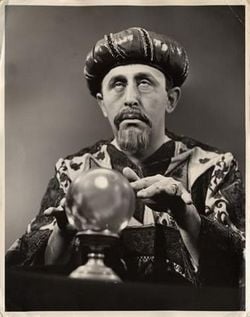 Hundreds of millions of dollars spent testing efficacy of healing prayers, "energy" healing, and aromatherapy:
Thanks to a $374,000 taxpayer-funded grant, we now know that inhaling lemon and lavender scents doesn't do a lot for our ability to heal a wound. With $666,000 in federal research money, scientists examined whether distant prayer could heal AIDS. It could not.

The National Center for Complementary and Alternative Medicine, or NCCAM, also helped pay scientists to study whether squirting brewed coffee into someone's intestines can help treat pancreatic cancer (a $406,000 grant) and whether massage makes people with advanced cancer feel better ($1.25 million). The coffee enemas did not help. The massage did.

NCCAM has also invested in studies of various forms of energy healing, including one based on the ideas of a self-described "healer, clairvoyant and medicine woman" who says her children inspired her to learn to read auras. The cost for that was $104,000.

A small, little-known branch of the National Institutes of Health, NCCAM was launched a dozen years ago to study alternative treatments used by the public but not accepted by mainstream medicine. Since its birth, the center has spent $1.4 billion, most of it on research.

Rick Perry declines to take question: "Why do you hate gay people so much?"

Rick Santorum worries marriage equality might "normalize same-sex values." Quick! Name a same-sex value!

Jon Huntsman can't quite endorse Hillary Clinton's admonishments to countries that kill and imprison gays:
"I think we ought to focus on getting our own house in order here in terms of how we treat one another, the respect we feel for one another, getting our economy back on track and fixing our core," he said. "If we can do that, I think the rest of the world will pay us a little more attention."

Meanwhile, AFTAH totally endorses the very countries Hillary admonished:
With their new escalation of promoting homosexual behavior to other nations through U.S. foreign policy, President Barack Obama  and Secretary of State Hillary Clinton have raised America's defiance toward her Creator to a new level — while needlessly alienating nations less morally compromised than our own.  Not content to keep our decadence between our shores, the United States – through aggressively pro-"gay" Democratic administrations – now demands that other countries sink to our level by embracing homosexuality as a "human right."

… There are many countries – including Muslim-dominated nations and major powers like Russia – that reject homosexuality.  By pushing sexual deviance on these nations, we only confirm their perception of America as a corrupt and declining – and very arrogant — superpower.

Careful! Facebook might be hiding your emails.

Standardized high school tests stymie reasonably successful adults. What's it mean?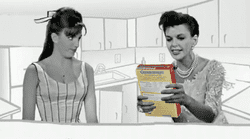 Gay high school home-coming king has a message for occasionally bullied teen Jonah Lowry, whom we wrote about here. (In the future, do you suppose all teenagers will communicate with index cards?)

 Paul Varnell has died.

What's Judy making for breakfast? Find out AFTER THE JUMP …