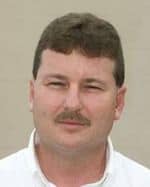 Ron Paul's campaign is fighting claims by former Paul aide Eric Dondero that the candidate is "personally uncomfortable" with gays and in the past has objected to sharing bathroom facilities and shaking hands with people because they are gay.
Political Hot Sheet gets a response from the Paul campaign:
"Eric Dondero is a disgruntled former staffer who was fired for performance issues," Paul spokesman Jesse Benton said in an emailed response to Hotsheet responding to the column. "He has zero credibility and should not be taken seriously."