STUDY: Overeating causes your brain to age.

Signorile: How gay media helped sink the AT&T – T-Mobile merger.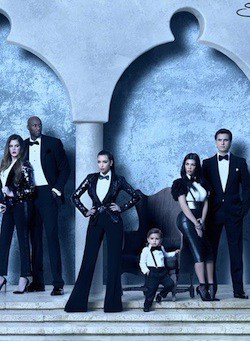 Lumps of coal: The Kardashian Khristmas Kard.

Chaz Bono calls off engagement to Jennifer Elia: "They leave this relationship with great love, respect and affection toward one another," the rep said. "No further amplification will be forthcoming and they ask that you respect their privacy at this time."

Kellan Lutz: where's his Aspen?

Surprise, Rick Perryhas a fondness for beards: "I like your beard," Perry said as he greeted one voter and expressed a touch of jealousy that he can't grow one of his own. "I'd grow one but I've got too many — I'd look like an old mangy dog."

Proposal for Hans Christian Andersen Gay Pride festival divides Danish town: "Finn Wagner, a pensioner on the island, described the proposal as 'distasteful' in comments on the website of Fyens Stiftstidende, the island's newspaper. 'This great Dane has been enjoyed by millions of children and adults worldwide,' he wrote. 'Denmark has not deserved this. Funen has not deserved this.'"

Meryl Streep covers Newsweek as The Iron Lady.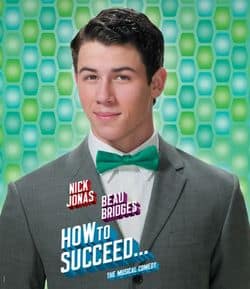 Nick Jonas cleans up for 'How to Succeed'.

Kalamazoo, Michigan pushes back on legislation that would void its LGBT anti-discrimination ordinance: "Kalamazoo is not alone either, the cities of Flint, Ann Arbor, Lansing and others have also passed similar resolutions. 'There's a big push back in communities that don't have protections enacted already, saying, 'you know what, we do not want Lansing's hand to come in and dictate how we run our community,' said Hunter."

Guess how many approve of how Congress is doing?

Matthew Long, son of the head of the New York State Conservative Party, which opposed New York's marriage equality law, marries divorcee.

The Fabulous Beekman Boys got engaged.

Jonathan Capehart: GOP = Gay-Obsessed Party.

Australian MP announces proposal to repeal Civil Partnerships. Rob Messenger: "Research, both historical and sociological, has revealed that one-man-one-woman marriage provides the most stable foundation for a society and the best possible environment for the rearing of children. Anything that weakens the institution of one-man-one-woman marriage is, in fact, bad for society and detrimental to the wellbeing of children."

Ryan Gosling's long drunk winter's nap.

Has a page turned for homophobia in Hip-Hop? "…in the last few months, seemingly unprompted by anything more than some new wellspring of compassion, major hip-hop artists have been speaking out in vehement condemnation of old homophobic tropes, calling for greater tolerance toward gay people, urging closeted gays to come out, and expressing admiration for the lesbian, gay, bisexual, and transgender community in ways that would have been unimaginable a generation ago."