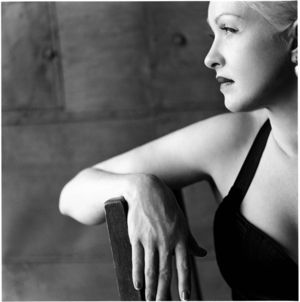 Andy announced it a month ago, but here's a reminder: Tonight at 8 p.m., Cyndi Lauper takes the stage at the Beacon Theatre in NYC with a whole laundry list of cool people to raise money for the True Colors Fund — which benefits, among other things, the True Colors Residence, Lauper's uptown, 30-unit housing shelter for homeless LGBT youth.
All of the Fund's activities are devoted to benefiting the homeless LGBT youth population. As Lauper's press release has it:
It is estimated that 20 percent to 40 percent of all homeless youth identify as lesbian, gay, bisexual or transgender, yet of the general youth population, only 3 percent to 5 percent do the same. The True Colors Fund is committed to doing what it can to raise awareness about this issue and develop resources to help these young people, most of whom are homeless due to family conflict.
The Fund's mission resonates with all kinds of people, as evidenced by tonight's lineup. What else could convince Lou Reed and Vanessa Carlton to share a stage? Along with Lauper, Reed, and Carlton, tonight's "Home For The Holidays" concert features Norah Jones, Harvey Fierstein, Alan Cumming, Clay Aiken, Carson Kressley, and a whole mess of others. Tix run $30 – $500, and you can still get 'em.
… and if you don't, you can grab Lauper's new single on iTunes, which also benefits the Fund. The song, like the concert, is called "Home For The Holidays," and features Norah Jones.