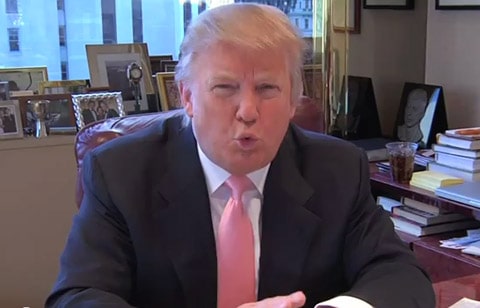 As you may know by now, the Donald Trump-moderated debate ain't happening.
Newt Gingrich and Rick Santorum were the only Republican candidates who agreed to the Dec. 27 debate, sponsored by the conservative website Newsmax. The rest of the GOP field bowed out, with Ron Paul and Jon Huntsman making clear they believe the debate would be a spectacle with Trump as moderator.
The blowhard himself's explanation, of course, is far different.
Watch it, AFTER THE JUMP…