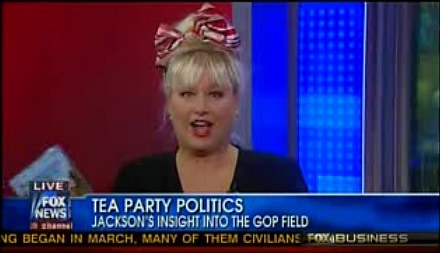 Former SNL cast member-turned Tea-bot Victoria Jackson is so insane even the nutjobs at 'FOX & Friends' don't even know what to do with her.
"I'm so happy the Christians are hiring me because the left in Hollywood doesn't use me anymore," says Jackson, spewing a barrage of Tea Party memes about Obama being a socialist before launching into a diatribe against same-sex marriage:
"Marriage between a man and a woman is the pillar of society. Children grow up happy and confident when they have a….you know, God invented it!"
Please, have her on all the time!
Watch, AFTER THE JUMP…
(via media matters)