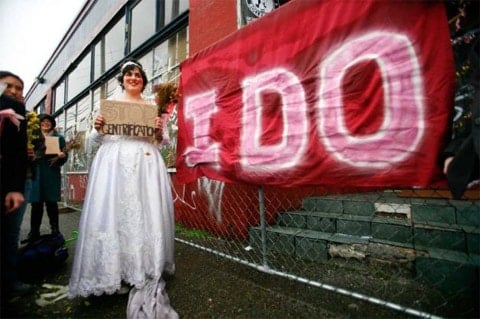 (image SeattlePI)
In an event that right-wing hate groups like the AFA will likely see as a great victory for their people will start marrying buildings theory, a Seattle woman this weekend "married" a warehouse she said she fell in love with during the Occupy protests and called it a gay wedding.
Watch the video, AFTER THE JUMP…
Babylonia Aivaz invited the Seattle public to attend what she calls the "gay wedding" to the building [this past] Sunday. The building is an abandoned warehouse that is in the process of being demolished, according to ABC affiliate KOMO. Aivaz hopes to save the space for a community center.
"Yes, I'm in love with a 107 year old building! Yes, ITS A GAY MARRIAGE! How is that possible? Well there must obviously be a deeper story," Aivaz wrote on her Facebook invitation to the wedding.
In December, Avaiz and 16 others held a protest at the building, circling around the property and linking arms to fight for dedicated community space, according to the report. The warehouse is slated to be demolished and turned into a mixed-use apartment building.
Added Aivaz: "If corporations can have the rights as people, so can buildings. I'm doing this to show the building how much I love it, how much I love community space and how much I love this neighborhood. And I want to stop it from gentrification."
Check out the slideshow by Lindsay Wasson at the Seattle PI (above photo) HERE.
Watch the video, AFTER THE JUMP…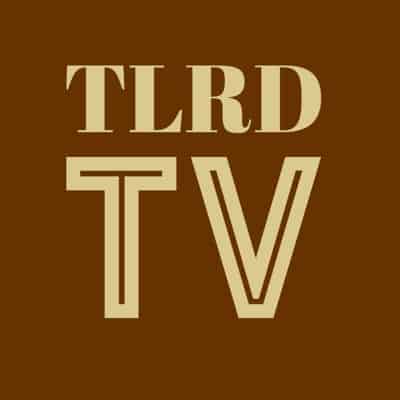 (clip via good as you)