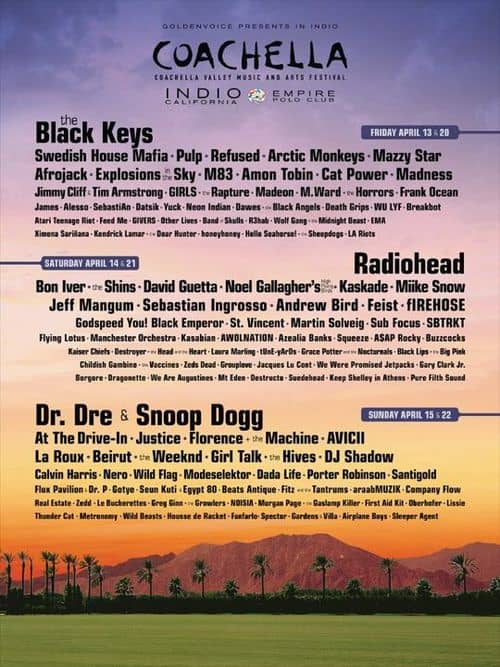 Coachella's 2012 line-up was announced on its Facebook page today. Radiohead, The Black Keys, and Dr. Dre & Snoop dogg will headline the festival, which takes place over the weekends of April 13-15 and a repeat on April 20-22.
Coachella is known for its reunions, and this year's festival will coax a number of acts out of hiding: it will feature an appearance by Neutral Milk Hotel's Jeff Mangum, marking the first Southland appearance of the previously hermetic indie musician's current tour, as well as punk icons Refused and At the Drive-In, which announced its reformation on Twitter earlier on Monday. '90s alt-rockers Mazzy Star, who surprised fans with new recordings late last year, will perform on the festival's first day — as will the resurgent Jarvis Cocker-led British act Pulp.
My favorite Coachella time-lapse tilt-shift video from 2010, AFTER THE JUMP…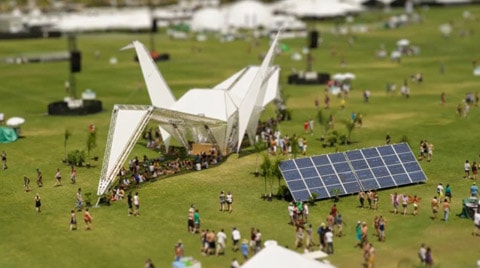 Coachelletta from Sam O'Hare on Vimeo.