Log Cabin Republicans insist Romney comfortable around gays.

The National Organization for Marriage (NOM) is sponsoring tonight's GOP debate in SC.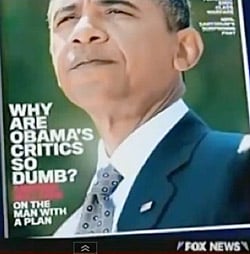 FOX News blurs out Andrew Sullivan's name on cover of Newsweek. Sullivan: "Fox News has Mark Levin on to trash my article but they are far too afraid to have me on to defend it. I've been on the blacklist for years. Like Ron Paul, too dangerous for Fox. You might notice that they have actually blurred out my name on the cover. Heh."

Cindy Crawford's daughter is a model now.

Gay White House Social Secretary Jeremy Bernard has been named one of the 50 most powerful people in Washington D.C. by GQ magazine.

National Association of Realtors files arbitration case with World Intellectual Property Organization over the domain name GayRealtor.com: "[Its owner] says that gay buyers and sellers are sometimes discriminated against and 'this can drastically reduce your chance of proper representation and getting the best deal on real estate'."

Jake Gyllenhaal finds a new agent, drinks juice.

Chris Hemsworth and Matt Damon slip and slide off a yacht on St. Barts.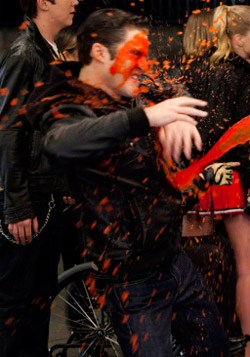 Gay-on-gay Slushie crime targets Darren Criss.

Father of 19 Jim Bob Duggar comes out against transgender Girl Scouts: "Our family loves Girl Scout cookies and I don't think allowing a boy in the Girl Scouts is a good thing…If they're wanting to create a new scout program where girls and boys would join together, that might be an option. But whether somebody declares they're a boy or girl and can join either one — it isn't even logical and it goes against the core principles the group was founded on."

Coming trend in menswear: animals.

Gay couple battles to be recognized as 'family' by Cuyahoga Falls, Ohio gym. Petition.

Report: Trans woman beaten, killed by Cuban police. "Eighteen-year-old Leidel Luis, who was known as Jessica, originally from the province of Santiago de Cuba and who lived with her partner named Yariel in Las Tunas, died after receiving a brutal beating in Guáimaro in Camaguey, southern Cuba."

PHOTO: Katniss and Peeta about to be lit on fire in The Hunger Games.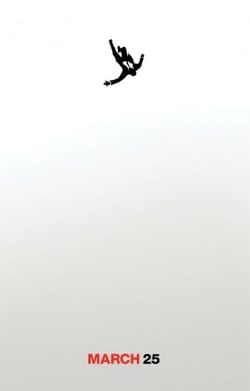 Mad Men has a new teaser poster out. Bet you can guess why it's causing some controversy.

United Passenger Brad Lamm sues, claims flight attendant made "fag" jokes.

Hudson Taylor says LGBT athletic coaches need to be free to come out of the closet: "If college athletics is ever to be free of the obstacles keeping coaches closeted, we must first acknowledge the presence of LGBT coaches among college teams. Currently, the college athletic community devotes little time and few resources to identifying this population and assessing the challenges they face."

Stephen Colbert runs ads against himself, urges vote for Herman Cain.

Indiana to offer first-in-the-nation LGBT license plate.

Book of Mormon star Andrew Rannels signs deal to star in Ryan Murphy comedy: "The single-camera project, co-written by Murphy and Adler and to be directed by Murphy, is described as a heartwarming comedy about a blended family of a gay couple and the woman who becomes a surrogate to help them start a family. It has not been greenlighted to pilot yet but is fully expected to."