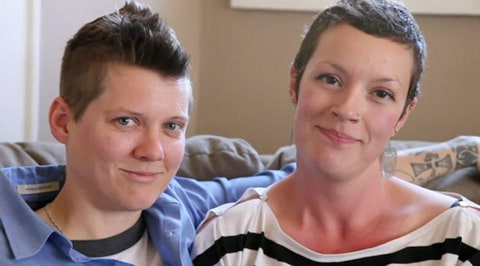 Protest is brewing in South Carolina as three gay couples plan to ask the state for marriage licenses on January 17th and 18th in Greenville:
Alyssa Weaver and Michel McIver, along with the other two couples, know their request will be denied, because in 2006, the state passed a constitutional amendment not just banning gay marriage, but any other type of domestic union. But Weaver said she wants to call attention to the fundamental unfairness of denying her the ability to marry the woman who in their three years together supported her through breast cancer and has helped her as she goes through nursing school.
It's a campaign that's already had a run in North Carolina:
Weaver and McIver and the other couples are being supported by the Campaign for Southern Equality, which backed about 20 same-sex couples in Asheville, N.C., who also sought marriage licenses knowing they would be denied. But North Carolina has never passed a ban on gay marriage, while South Carolina voters spoke emphatically about the issue.
Watch as Mike and Alyssa (top photo) tell their story, AFTER THE JUMP…