Defending the phone stack.

Orange County, Florida mayor Teresa Jacobs rejects domestic partner registry.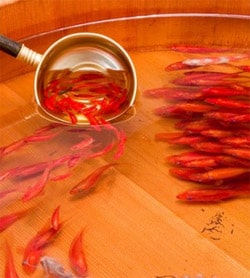 Riusuke Fukahori's paint and resin goldfish.

Craig David is ripped.

Five men go face jury in UK for distributing gay hate flyer in first-of-its-kind trial: "The pamphlet was entitled The Death Penalty? and showed an image of a mannequin hanging from a noose. It said sodomy was a sin that led to hell, that it used to be punished by hanging, and that people practising and allowing homosexuality would suffer, the court was told."

Lindsay Lohan to play Elizabeth Taylor in an upcoming Lifetime TV movie titled Elizabeth & Richard: A Love Story?

Elton John writing book which will be personal account of the AIDS epidemic. Elton: "[AIDS]'is a disease that must be cured not by a miraculous vaccine, but by changing hearts and minds, and through a collective effort to break down social barriers.'"

Paul Rudd, freestyle rapper.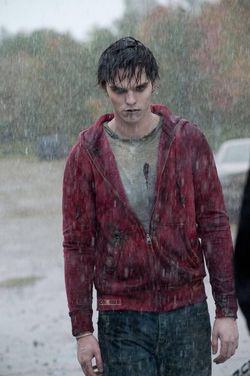 First image of Nicholas Hoult all zombied out for Warm Bodies.

Fall of Arab regimes making things more dangerous for LGBTs? "Speaking to BBC Five Live's Men's Hour, Ali Hili, the founder of the Iraqi LGBT group and former manager of a gay nightclub in Baghdad, believes it was safer to live as a gay under Hussein's Ba'athist regime, than it is today.  "The Ba'athist regime was quite suppressive on one level, but in general they were quite tolerant towards personal sexuality and personal sexual freedom," Hili told Men's Hour presenter Tim Samuels."

Andy Cohen on hanging out in Sag Harbor, NY.

The Gogglers: Andrew Belonsky finds a jewel in the used book aisle.

Oshkosh, Wisconsin PFLAG group speaks out after anti-gay attack: "After learning two men were charged with beating a man outside a south side tavern partly because of his sexuality, the organizers of the Oshkosh chapter knew they could not stay silent. PFLAG, which is made up mostly of parents of gay high school students, aims to provide support for gay and lesbian children and to protect them from the threat of such attacks."

Justin Timberlake announces MySpace TV.

Channing Tatum covers Details.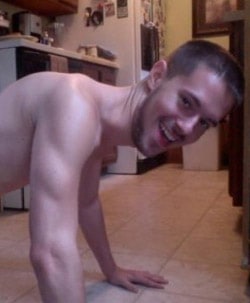 HuffPost talks to Chris Crocker: "People usually ask me something really simple-minded like 'So you're a man now?' and they want it to be this really simple answer. And the real answer is that I don't feel like just a man or just a woman. I feel really comfortable with both the feminine and masculine sides of myself."

Organizers mount challenge to ban on gay arts festival in Malaysia: "Festival organiser and activist Pang Khee Teik said the decision to submit a request for a court review of the ban was to end 'the ongoing discrimination in the country'."

King County Council votes 8-1 to support marriage equality in Washington state.

Does Mitt Romney have a Rev. Jeremiah Wright problem with Dr. Bob Jones III: "Recently we began a petition drive demanding an apology from Dr. Bob Jones III and from the university that bears his grandfather's name for advocating we – gay men, lesbians and bisexuals, many of whom are part of the current student body of Bob Jones University – be stoned to death. A frequent criticism of our efforts, however, has been that this statement is 32 years old, somehow implying that the passage of time has nullified the impact of this hate speech."