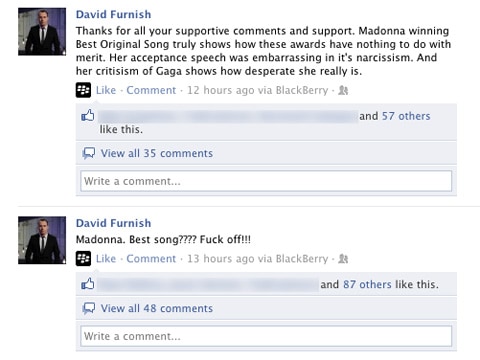 David Furnish was not happy about Madonna's Golden Globes win for Best Song, writing on Facebook, "Madonna. Best song???? F**k off!!!…Madonna winning Best Original Song truly shows how these awards have nothing to do with merit. Her acceptance speech was embarrassing in it's narcissism. And her critisism of Gaga shows how desperate she really is."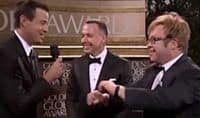 Earlier, on the red carpet, Elton had given an interview to Carson Daly in which he proclaimed, "Madonna hasn't got a f**king chance."
Carson Daly responded "Those are fighting words."
Answered Elton: "They're accurate words."
Watch it, AFTER THE JUMP…