Singapore, Qantas admit to cracks in Airbus A380 wings.

Out Army Chief Warrant Officer Charlie Morgan battling breast cancer.

National Society of Film Critics names Lars von Trier's Melancholia best film of 2011.

Ryan Kwanten's Mambo ad campaign.

Beyoncé and Jay-Z have baby girl, name it Blue Ivy Carter.

Visionary scientific theorist Stephen Hawking celebrates 70th birthday: "All this while battling a disease which left him paralysed, and which doctors told him meant he wouldn't live much beyond 22. On 8 January Professor Stephen Hawking celebrates his 70th birthday. In typical style he is planning to spend it with luminaries from the world of science, at a special conference Cambridge University is hosting in his honour." UPDATE: Hawking not well enough to deliver speech.

Megan Mullally is ready to Party Down.

VIDEO: Newt Gingrich asks Mitt Romney to "drop the pious baloney".

George Clooney to go Inside the Actors Studio.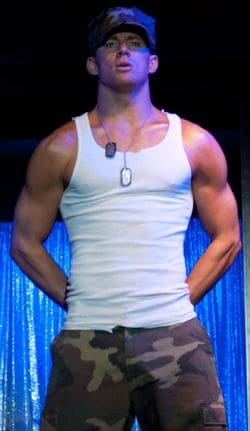 Channing Tatum: No full frontals in Magic Mike.

Scrunched paper balls baffle researchers: "No matter how tightly you crumple paper into a ball, you'll be hard-pressed to come up with a structure composed of less than about 90 per cent air. 'It's technically possible to compress them further,' says Cambou, 'but that will take a lot more force because the crumpled sheet increasingly opposes the external force as it's crushed.' Menon and Cambou wanted to know why."

Maureen Dowd: The Grating Santorum. "Santorum thinks he's a bold color and Romney's a pastel. But the whole Republican field seems ensconced in a black-and-white '50s diorama. It's like they're running for president of Leave It to Beaverland."

Chicago Cardinal Francis George gets protested despite apology, cancelation: "It is totally inadequate," said Andy Thayer, co-founder of the Gay Liberation Network, referring to the statement posted on the archdiocese's website Friday night. "When it came time to issue an apology he chose the most passive manner to do it. … I would say it to his face."

A look at LGBT bookstores around the world.

Billy Elliot closes after three years on Broadway.

Male model fix: Renato Ferreira.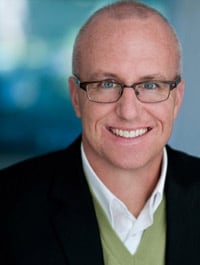 "Ex-gay" leader Alan Chambers: The "vast majority" of "ex-gays" still experience same-sex attraction.

LGBT 'Pride House' to be one of largest at London Olympics: Pride House, a 6,500sqm open-air venue with marquee structures, will hold cultural and entertainment events over 17 days during the Olympics. The venue told Event: 'We're estimating it to be one of the biggest Olympic houses. We have a capacity of 20,000 at any given time so over the course of the Games it will probably be about 250,000.'"

Michelangelo Signorile on gay former Santorum aide Robert Traynham, who was on Hardball last week defending him: "Why Traynham, as a gay man, was ever working for Rick Santorum is of course a question we ask all the time about gay conservatives who publicly support the very politicians who would strip them of their rights. Santorum attempted to turn Traynham into a victim in the way that Dick Cheney claimed his lesbian daughter Mary was under attack for supporting an administration that pushed a federal marriage amendment. Traynham now seems to be returning the favor, going public even though he's previously tried to hide any association with Santorum. But he and the campaign must be smoking something pretty powerful if they think people are going to buy it."