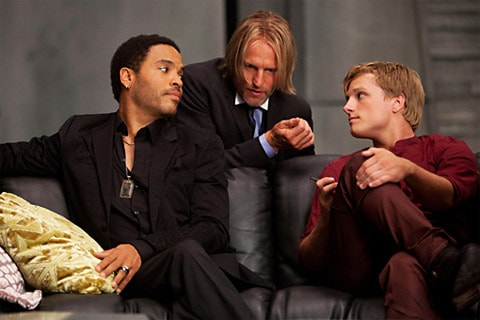 Those of you thirsting like I am for the upcoming film adaptation of The Hunger Games will be happy to know that a handful of new images have appeared on the web.
For those of you who haven't dipped into the addictive novel, it's the story of teens who must fight to the death in a government-sponsored reality television show. Josh Hutcherson plays one of the teens, Peeta Mellark (above, right), seen with his stylist Cinna (Lenny Kravitz) and his mentor Haymitch (Woody Harrelson).
One more shot of Hutcherson as Peeta, and I've reposted the trailer, AFTER THE JUMP…
A bunch more shots can be seen at The Hollywood Reporter.