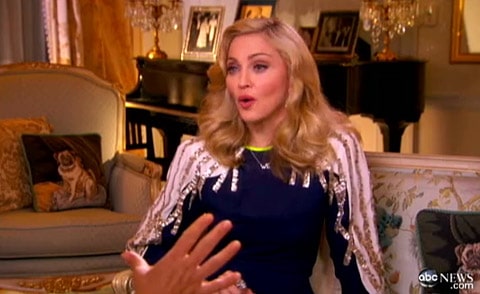 The first parts of Cynthia McFadden's interview with Madonna aired last night on Nightline, in which she talks about her upcoming Super Bowl performance, Lourdes, and her 24-year-old boyfriend Brahim Zaibat.
Said Madonna of Zaibat: "I didn't choose to, you know, I didn't, like, write down on a piece of paper I'm now going to have a relationship with a younger man. That's just what happened. You see, that's the romantic in me. I just met someone that I cared for, and this happened to be his age…I am the easy one [in the relationship]. I go home and wash my face and put on my sweatpants and say 'please rub my feet,' and he says, 'No, you rub my feet.'"
Watch the clips and a 'Lady Gaga' question preview, AFTER THE JUMP…
More of the interview is coming on tonight's 20/20, according to McFadden.
In related news, Newsweek's Jacob Bernstein has an upcoming interview with Madonna and The Daily Beast teased part of it yesterday.
Senior reporter Jacob Bernstein hung out with Madonna for an upcoming piece in the January 30th issue of Newsweek, and got her thoughts on Lady Gaga's 'Born This Way.'
I thought, this is a wonderful way to redo my song ('Express Yourself'). I mean, I recognized the chord changes. I thought it was…interesting.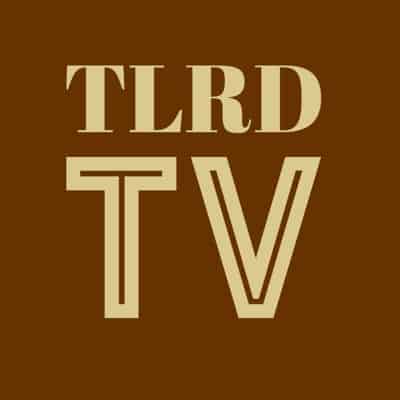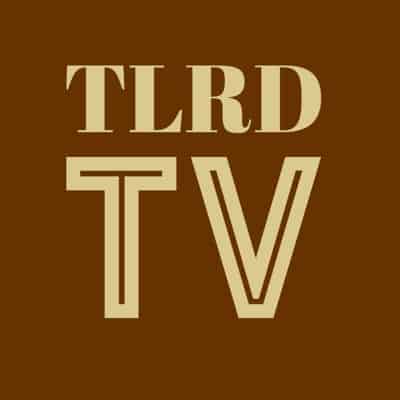 And here is a preview of tonight's interview, in which she is asked abou Lady Gaga:
More on this morning's GMA segment: