Photos: Martina Navratilova's rainbow statement.

Happy birthday Peter! UK activist Tatchell celebrates 60th!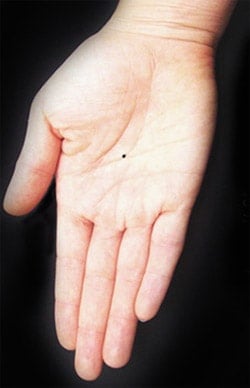 Visionaire says they have created the smallest book in the world — that speck.

Miley Cyrus gets really, really horny with a peen-cake.

Is the Boy Scouts of America taking a progressive step forward? "That will likely be the question on many lesbian, gay, bisexual and transgender (LGBT) advocates' minds after a writer for Scouting magazine, the organization's official publication, has submitted a blog in support of "No Name-Calling Week," an annual anti-bullying event established by the Gay, Lesbian & Straight Education Network (GLSEN)."

David Beckham never had a plan to be famous.

Legislative committee greenlights anti-bullying bill in Maine: "The amended bill, which was worked by stakeholders, including the Maine Principals Association and ACLU of Maine, is designed to strengthen the state's current harassment law by providing a clear definition of bullying, an explicit prohibition on bullying behavior, a range of alternative discipline strategies for schools and prevention and accountability policies for teachers and school administrators."

Are you a gay climber (no, not socially). The Homo Climbtastic Convention has been set for July 26-29, in Fayetteville, West Virginia.

YouTube Airman Randy Phillips to ride in AIDS Lifecycle.

Dan Cortese is hot in Cleveland.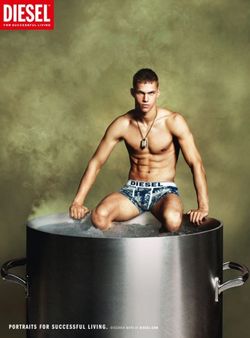 Dmitriy Tanner boils over for Diesel.

Oldest dinosaur nest found: "The 190-million-year-old finds also included embryonic dinosaur skeletons, and are described in Proceedings of the National Academy of Sciences. They were found in a 25m stretch of rock in South Africa's Golden Gate Highlands National Park. The researchers suggest that many more sites remain embedded in the rock, which will be exposed as natural weathering processes continue."

SEAL team 6 rescues two hostages from Somali pirates.

Settlement conference, trial date set for St. Cloud, Minnesota police officer who said he faced discrimination because he is gay.

Pastor Ken Hutcherson, the official spokesman for the coalition opposing Washington's marriage equality law, says "the only way to make your enemy a friend is to defeat them or kill them."

Nick Jonas debuts on Broadway.

Boy Culture has a fantastic report from the red carpet of Madonna's W.E. NYC premiere.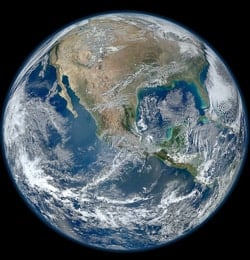 A new HD image of Earth just released by NASA, for your downloading pleasure.

Garrett Hedlund looks dashing at Sundance.

Lesbians attacked in Malta: "The 16-year-old girl ended up at a health centre with a fractured nose, a grazed face and bruises on her breasts. Her girlfriend got away with a bruise to the head and scratches on her wrists which she sustained when pushed to the ground."

YouTube rejects Perfume Genius ad for "promoting mature sexual themes". Original video here.

Christopher Plummer discusses Oscar nomination, and his role in Beginners: "There's no pity in it. It's tough, and it's honest. I adored the role the first time I read the script, and it changed very little. What was there at the beginning [in the script] was there in the film. There's a sweetness and a hopeful feeling about death and this feeling that it's never too late for your life to be fulfilling and to be contributing to society."