PayPal President Scott Thompson named CEO of Yahoo!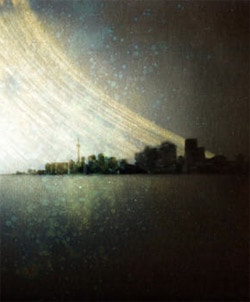 Photo: Toronto's pinhole year.
Sinead O'Connor calls off divorce after "beautiful evening of love making with nine (sic) other than husband".

Massachusetts Supreme court Justice Margaret Marshall stepping down: "A 2003 decision declared that the Massachusetts Constitution prohibits the state from denying same-sex couples access to civil marriage. The ruling made Massachusetts the first state to legalize gay marriage."

Darren Criss makes debut in How to Succeed in Business Without really Trying.

Mariah Carey tweets photo of herself in hospital bed with husband Nick Cannon after he suffers "mild kidney failure" in Aspen.

The Martha Stewart Show has been canceled.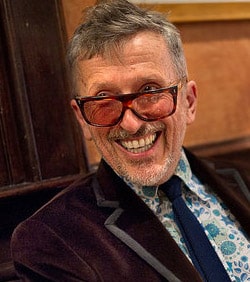 Barney's Creative Director Simon Doonan categorizes gay and straight foods: "Gay foods are more decorative; they're more frivolous. The macaron craze is the ne plus ultra of gay fooderie. I can't believe any red-blooded straight guy can even walk into a macaron shop. If you wanted to ruin a politician's career, just publish a picture of him shopping for macarons."

President Obama, in recess appointment, names Richard Cordray to lead the Consumer Financial Protection Bureau: "Make no mistake: President Obama's move will provoke a huge fight from Republicans. Most will declare this use of a recess appointment to be unconstitutional, while talk of impeaching Obama will likely spread throughout the right-wing media."

VIDEO: Protester arrested for leading 'mic check' against National Defense Authorization Act at NYC's Grand Central Station.

Ryan Gosling hits the gym in his blue satin boxing shorts.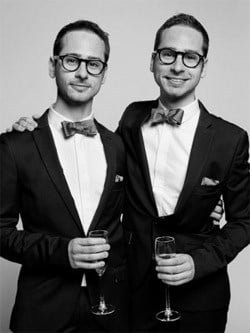 Meet Kirk and Nate Mueller, gay twins and iPad design wizards.

MIT researchers design suit that makes the wearer feel like a 70-year-old.

Ferndale, Michigan pastor Mark Bidwell dies: "My father was a vigilant supporter of the LGBT community and he spent the better half of his life advocating for LGBT rights," said Bidwell's daughter, Amy Dooley, 29. "Toward the end of his life he struggled with addiction which ultimately led to medical complications, including organ failure which led to his death."

James Franco publishing a novel.

Ron Paul, secret winner of the Iowa caucuses? "That's because Paul's massive organizational push in Iowa focused on both winning votes, and also on making sure that Paul supporters  stuck around after the vote to make sure they were selected as county delegates — the first step towards being elected as a delegate to the Republican National Convention."