Stay hungry, stay foolish: Virgin America names jet for Steve Jobs.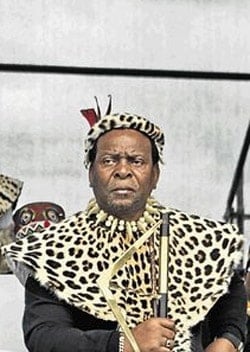 Zulu monarch King Goodwill Zwelithini accused of slurring gays: "'There was nothing like that and if you do it you must know that you are rotten. I don't care how you feel about it … same sex is not acceptable,' King Goodwill said. But yesterday, the Zulu Royal Household criticised what it called a "reckless translation" of the king's speech, saying he had merely expressed concern at the moral decay reflected in the prevailing rampant sexual abuse, including the rape of men by other men."

Yes, it is possible to sneeze with your eyes open and not have your eyeballs pop out.

Henry Cavill makes a young Superfan's dream come true.

Michelangelo Signorile interviews GOP presidential candidate Gary Johnson: "Currently seeking the Libertarian Party nomination, Johnson dropped out of the race for the Republican nomination back in December, after appearing in two of the televised national debates in 2011. He came out for marriage equality in the fall, after first supporting civil unions."

An all-male Wet Hot American Summer reunion.

Jean Dujardin spiffs up the pages of GQ.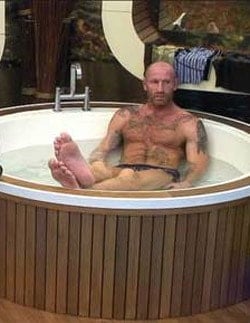 Oddsmakers tip Gareth Thomas to win UK's Celebrity Big Brother.

Love Honor Cherish is looking for volunteers to help gather one million signatures from registered voters before April 20, 2012, to get the repeal of Proposition 8 on the ballot.

Author Benoit Denizet-Lewis to travel the country in an RV and work on book about dogs.

Experts: Sumatran elephants 'critically endangered'.

Gay man seeks Hudson Valley House seat in NY: "A crowd of many dozens were on hand in Tribeca on January 19 to meet and support Matt Alexander, the openly gay mayor of upstate Wappingers Falls, who is seeking the Democratic nomination to challenge incumbent Republican Congresswoman Nan Hayworth in the November election."

PHOTOS: Madonna and Brahim at W.E.'s New York premiere.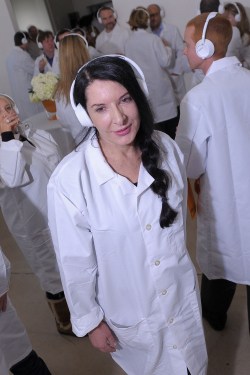 Marina Abramovic throws a silent party at Sundance. Documentary premieres. Watch trailer!

Newt Gingrich demands applause or he won't debate.

Probe finds Earth-like dunes on Saturn's moon Titan.

Dana Miller on L.A. Gay Pride: It's the packaging, stupid!

Solar eruption triggers massive radiation storm. "A huge eruption on the Sun has caused the strongest radiation storm since 2005, which is due to hit Earth on Tuesday, Jan 24, possibly causing widespread communications interference."

Andy Rourke and Mike Joyce on The Smiths' first gig: "Morrissey was this very quiet, unassuming person, but as soon as he went on he became something different. It took your breath away. He had a pocket full of confetti and threw it over the audience, which none of us expected. James Maker introduced the band in French and danced wearing stilettos and playing maracas. He was the gay Bez. But I think we realised it was gilding the lily a bit; we already had a frontman who was this strange, exotic creature no one could understand."