The first hearings over the marriage equality legislation introduced by Governor Chris Gregoire are scheduled for today at Washington's Capitol in Olympia, and thousands on both sides are expected to rally, the Seattle Times reports: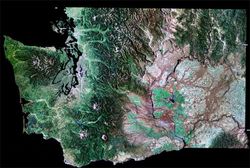 Stand for Marriage Washington — a loosely organized coalition of conservative lawmakers, well-known evangelical pastors, the Tri-City Tea Party and the Constitution Party of Washington — predicts as many as 10,000 people will flood the Capitol for a noontime rally in opposition to gay marriage.
"We have to create among these legislators a belief that they will lose their jobs if they vote to redefine this law," said Joseph Backholm, of Washington Family Policy Institute, a member of the coalition. "We have to convince them to be more afraid of us than of the other side."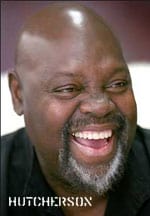 Stand for Marriage Washington has appointed longtime equality foe Pastor Ken Hutcherson to lead the charge against the bill. Said Hutcherson: "Stand for Marriage will be in full force in Olympia on January 23. This process by legislators to legalize same sex marriage will not be as easy as they think it will be."
The legislation is currently just one vote shy of having the votes needed to pass, and the bill's sponsor in the Senate, Ed Murray, D-Seattle, remains unsure of having it. He told the ST that "there's a good chance he'll try to bring the bill up for a floor vote without knowing if he has the necessary 25 votes for passage."
The paper adds that the timeline will be fairly swift:
Once the hearings are over, the bills could move out of committee by Thursday in the Senate and by Jan. 30 in the House. The chairmen of both committees said they have the votes they need. The House bill is also expected to go through the House Ways and Means Committee. It's not clear if the Senate's measure will go through Senate Ways and Means.
Gay-marriage advocates say the earliest the bills could get floor votes would be the first part of February.
NOM has pledged $250,000 in funds to fight marriage equality from happening in Washington state.
I've reposted Governor Gregoire's amazing speech introducing the bill, AFTER THE JUMP…