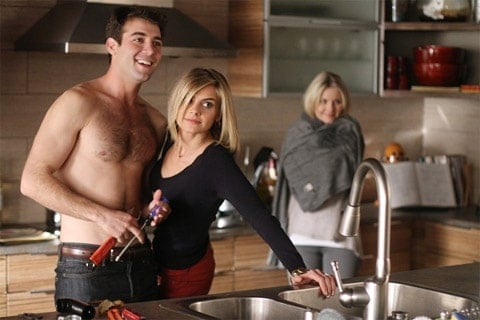 Back in November, I mentioned that James Wolk was coming to ABC's Happy Endings as a love interest for Max (Adam Pally). Here's a first look (and a shirtless one at that) at Wolk's first episode on the show, airing just before Valentine's Day.
More (spoilery), AFTER THE JUMP…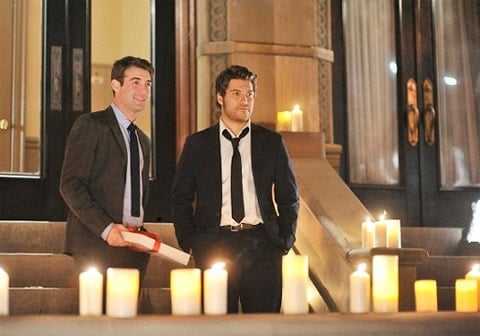 Apparently, Wolk plays Max's ex, and the two rekindle their romance on Valentine's Day.
A couple more shots at TV Line.