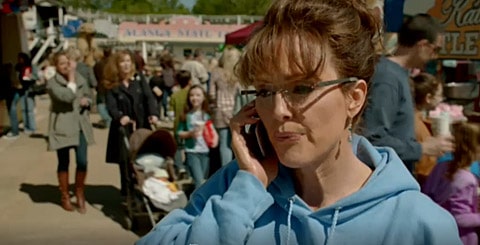 Although John Heilemann and Mark Halperin's book Game Change focused on all the players in the 2008 presidential election, this new trailer for the HBO adaptation makes it clear the film focuses primarily on the McCain/Palin portion of the story.
Says Harrelson, who plays McCain adviser Steve Schmidt: "She's a great actress. Why don't we just give her some lines?"
Check it out, AFTER THE JUMP…
Game Change premieres on March 10 at 9 pm.