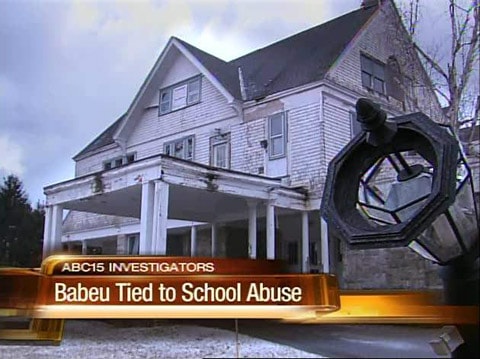 ABC15 reports that Pinal County, Arizona, Sheriff Paul Babeu once ran The DeSisto School, a Massachusetts boarding school with a history of physical and sexual abuse, such as forcing students to wear sheets, sit facing walls for hours, undergo strip searches and take group showers.
Watch their report, AFTER THE JUMP…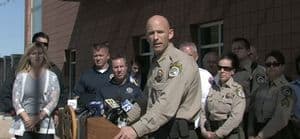 ABC15 adds:
Several students we spoke with say they also knew a secret about Babeu. It was a secret that Babeau's older sister said she discovered one day after visiting his home. Lucy Babeu told the ABC15 Investigators she confronted her brother after finding a student from DeSisto school living with Babeu.
"I said what is this student from Desisto doing here? He says, 'Lucy, he's my boyfriend. I love him'."
Lucy Babeu told us her brother was having a relationship with the male student. 
"I said Paul get a hold of yourself here," said Lucy. "You were his teacher! You were his Executive Director! You can't do this."
ABC15 is not identifying the former student. He has not responded to our interview requests. At the time, he was 17 which is the legal age of consent in Massachusetts.
"He was of age. He would be what we considered a high school senior," said Nielsen.
Babeu left the school in 2001, according to ABC15. Three years later, the state forced DeSisto to shut down.
Watch their report, AFTER THE JUMP…