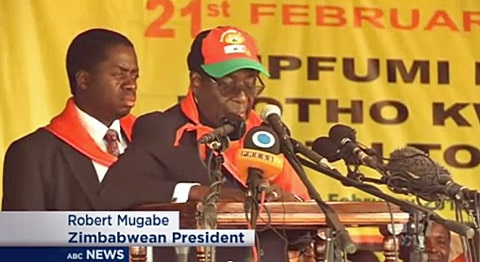 Zimbabwe's President Robert Mugabe attacked British Prime Minister David Cameron at a celebration for his 88th birthday over Cameron's recent threat linking aid to African nations lagging in human rights, particularly for LGBT people, AFP reports: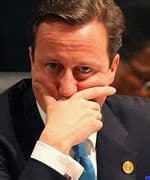 "Nature is nature. It has created male and female," Mugabe told thousands of supporters at his 88th birthday celebration at a stadium in the eastern border town of Mutare.
"You David Cameron, are you suggesting that you don't know that or is it some kind of insanity or part of the culture of Europeans.
"In their newspapers, that's one of my sins. That I called (gays) worse than pigs and dogs because pigs know there are males and females. It's even in the Bible that you create through the system of marrying.
"That's how we were born, so we reject that outright and say to hell with you. I won't even call him a dog because my own dog will complain and say, but what have I done."
Mugabe added: "We won't accept [gay rights in our charter]. There are other countries who have accepted that and put it in their constitutions. Please, young men and women, you don't have the freedom for men to marry men and women to marry women. You have the freedom for men to marry women. That's God's freedom. That's what created you and me."
Watch an Australian news report on the Mugabe gala (which doesn't include the remarks above), AFTER THE JUMP…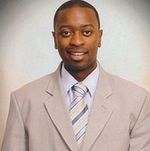 In news that may be related, the Zimbabwe contestant for Mr. Gay World has dropped out:
Taurai Zhanje, who last week was verbally attacked by many from his local community, pulled out of the contest citing personal reasons. His decision comes after it was revealed that in December last year the first-ever Mr. Gay Namibia, one Hamutenya, was assaulted by men who demanded his winnings soon after he was crowned. Zhanje would not elaborate what he meant by 'personal reasons.' The competition says it aims "to advance national and international gay rights through education and public performance". Zhanje's intentions had been celebrated by many organisations in the gay community.