South Dakota gay couple to apply for marriage license…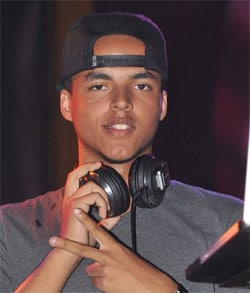 Tom Cruise's son Connor apologizes after former publicist exposes homophobic tweet: "What I texted was unacceptable. It is not a reflection of who I am and what I feel, and it certainly won't happen again."
Macauley Culkin not looking so good…
Australia's legislature to debate four same-sex marriage bills: "It has taken roughly a century for Parliament to formally debate the issue and suddenly it looks like happening all at once. However, it will still be several months before Parliament gets down to an actual vote – certainly into the second half of the year – because the sponsors of this legislative overload of competing bills are not convinced they have the numbers."
Madonna breaks iTunes record: "Pre-orders ascended to the top spot on iTunes stores in 50 countries and was the largest one day pre-order of any album in iTunes history."
'The Situation' rips JWoww and Snooki for suggesting he's gay.
Supporters pray over Rick Santorum.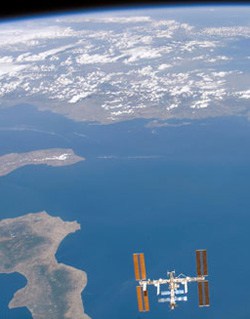 Horror film shot aboard ISS and banned by NASA may see light of day.
Fill Us With Fire: Erasure premieres new video.
Obama LGBT dinner in Washington D.C. expected to raise $1.5 million. "David Bohnett will be joined on the hosting committee by well-known LGBT Democratic donors including James Hormel, the first openly gay U.S. ambassador; Laura Ricketts, co-owner of the Chicago Cubs and one of the Obama campaign's major fundraisers, or 'bundlers'; and Henry van Ameringen, whose namesake foundation has supported LGBT groups such as Truth Wins Out. Attendees will be asked to max out their donations to the campaign, a $37,500 sum."
Dudes make a cover of Rihanna's "We Found Love" video.
American Psychological Association files briefs in support of same-sex couples: "APA has filed two friend-of-the-court briefs—one in the U.S. 1st Circuit Court of Appeals and one in the Montana Supreme Court—that support the legal rights of same-sex couples. The cases are significantly different in their arguments before the court, but the briefs rely on the same social science research showing that homosexuality is a normal expression of human sexuality and that same-sex couples are not any less fit or capable than heterosexual parents and that their children are no less adjusted."
Preview: Anderson Cooper interviews Adele in London.
Eddie Cibrian shows his Charisma.
Diana Nyad to attempt Cuba swim for fourth time. "Now she says she understands the entire problem has been the jellyfish all along (she talks about it in a video after the jump), and she's figuring out, with the help of various companies, how to protect herself from those."
Senate sneaks in SOPA under a new name?
Former London mayor Ken Livingstone: Tory party "riddled" with gays.
Canadian Supreme Court hears landmark HIV disclosure case.
The Hunger Games won't be narrated by Katniss: "I'm not using voice-over for her. This thing is all from Katniss' perspective. It is a first-person point of view. How do we put the viewer immediately and urgently in that experience they had when they read the book and they're in Katniss Everdeen's shoes? A lot of that is done cinematically."