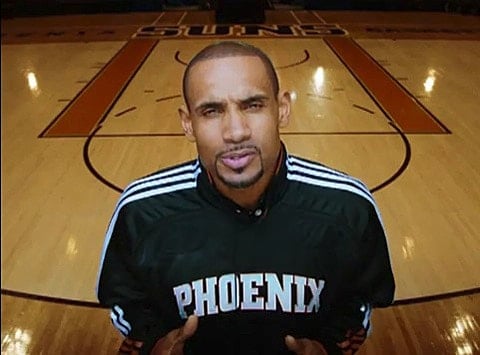 Back in May I posted about GLSEN's 'Think Before You Speak' campaign. Today, it was announced that the PSAs will be featured at the Super Bowl:
The videos will be strategically placed on a screen at the entrance of Lucas Oil Stadium in Indianapolis, Ind.,  to be viewed by the 150,000 Super Bowl ticket holders on Feb. 5. In its newest ad, GLSEN, GLSEN,  the Gay, Lesbian & Straight Education Network, has garnered cooperation from the NBA and Phoenix Suns star Grant Hill. The NBA is the first professional sports league to address antigay language among teens.
The campaign — Think Before You Speak – was created by Grazie Media and funded by GLSEN, whose mission it is to ensure safe schools for all students. Launched in 2009, the PSAs coincide with national concern about homophobia and school bullying and have received accolades from the Ad Council.
Check out the Grant Hill PSA, AFTER THE JUMP…