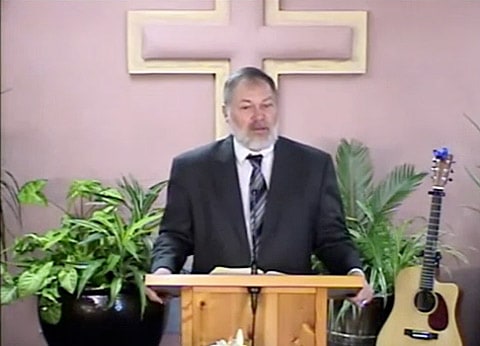 Pastor Scott Lively delivered a sermon called "The Global Threat of Homosexuality" at Resurrection Life of Jesus church in Sacramento recently that warned that the Gay Pride flag is a sign that society is on the verge of collapse, Right Wing Watch reports.
Said Lively:
When you see the gay pride parade going down the street in the major cities, what banner are they flying over them? They're flying the banner of the rainbow. What is the rainbow? The rainbow is God's covenant with man never to destoroy the Earth by water again …
…In fifty years we have seen this tiny group of people – they really only represent about two percent of the population – that has grown from being a reviled subculture to now having more power in the legislatures and courtrooms of the world than the Christian church does. In fifty years! Nothing has ever grown that fast globally, nothing. Not Islam, not Darwinism, not Marxism, nothing has ever grown that fast. Which shows you that this is a spiritual phenomenon that is unparallelled and that's why God has selected it, singled out this particular behavior to be the indicator of extreme apostasy, the furthest edge of deviance and the warning sign that things are in really, really bad shape.
Watch, AFTER THE JUMP…