If this isn't the greatest fear of conservative extremists like Tony Perkins, Peter Sprigg, and Bryan Fischer, then it should be:  that Republicans opposed to gay rights will actually meet real gay people instead of believing the right-wing lies put out there by the Christianist propaganda machine.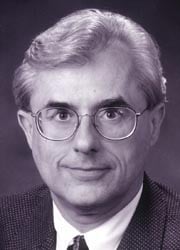 L.A. Times on the Maryland marriage equality vote:
In an effort to get the bill to the House floor, a special joint committee was formed and legislators were left scrambling for seats. Kach, who had previously backed attempts to define marriage as between one man and one woman, found a space right next to the witness table.
"I saw with so many of the gay couples, they were so devoted to another. I saw so much love," he said. "When this hearing was over, I was a changed person in regard to this issue. I felt that I understood what same sex couples were looking for."
A week later, Kach voted for the gay marriage bill on the floor of the House of Delegates, one of only two Republicans to do so. Their support proved vital, as the bill squeaked through the 141-member chamber on a 72–67 vote.
(via digg)