John Boehner's office today said that the House Speaker would be willing to meet with a lesbian Army National Guard member facing Stage IV breast cancer who wants to ask the Speaker to end the House's defense of DOMA over fears she will die and her wife will be denied benefits, the Huffington Post reports: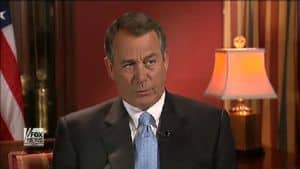 Chief Warrant Officer 2 Charlie Morgan, a 17-year full-time member of the New Hampshire Army National Guard, has tried for weeks to get a meeting with Boehner or his staff only to be rebuffed. In a letter and a series of emails shared with The Huffington Post, Morgan, 47, stressed that "time is of the essence," given her medical prognosis.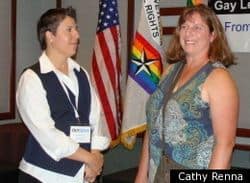 "I want to be able to tell my personal story, to tell him we have similar values when it comes to family and the military," Morgan told HuffPost in a phone interview. "I want him to really look me in the eye and [know] he's hurting my family and so many other families" by defending the Defense of Marriage Act.
Morgan's requests had been stonewalled by Boehner's office until HuffPost reached out to his office for a comment.
"The Speaker's staff would certainly be willing to meet with Ms. Morgan," Michael Steel, Boehner's spokesman, emailed HuffPost today.
Morgan's letter to the speaker, AFTER THE JUMP…