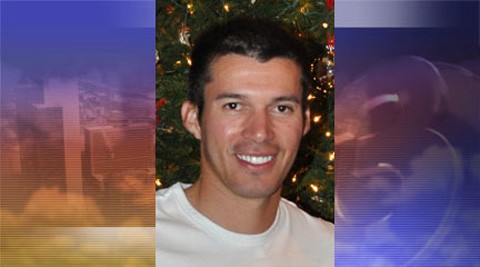 A local Arizona station has revealed the face of Pinal County Sheriff Paul Babeu's ex-boyfriend, Jose Orozco.
ABC15 also released Orozco's identity, in a report on how a Latino rights organization has formally requested the U.S. Department of Justice investigate Babeu for abuse of power:
In the document submitted to the Department of Justice, Respect Respeto says Babeu made "text messages, pictures and threats that are unbecoming of an elected sheriff."
On their Facebook page , the group complains Babeu ignored helping Latino victims of crimes in the past.
They call his recent accusation "the last straw."
Respect Respeto's director, Lydia Guzman closed the document by saying, "It is my feeling that neither an elected official nor a law enforcement officer should abuse their positions to make such threats upon an individual in exchange for their silence and this is why I am respectfully requesting an investigation into this matter."
Watch ABC15's report, AFTER THE JUMP…
Orozco gave an interview to CNN's Miguel Marquez yesterday, but news outlets have so far concealed his identity. The Sheriff also spoke to CNN in a lengthy interview with Wolf Blitzer.
In related news, Babeu's outing has reportedly made Arizona the state with the highest number of out gay candidates running for Congress:
Experts say that appears to be more than in any other state in the country, where they count a total of just about a dozen openly gay candidates currently running for Congress. In Arizona, gay or bisexual candidates are now vying for three of the state's nine congressional seats.
"It's pretty unusual," said Donald Haider-Markel, a political science professor at the University of Kansas. "As a percentage, I can't think of another instance where it's been so high."
(h/t jmg)