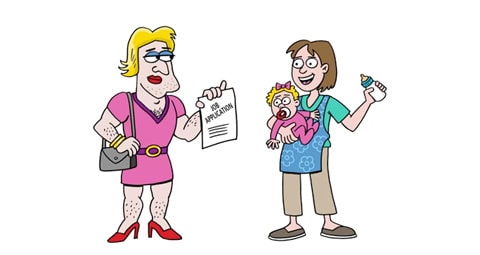 As weve mentioned several times in recent weeks, Anchorage is set to vote on April 5 on an anti-discrimination ordinance that LGBT advocates have been working to pass for 35 years, and opponents are ramping up their action against it.
An opposition group has begun running an offensive anti-gay and transphobic ad to convince voters to reject it.
The Anchorage Daily News reports:
In the ad, a cartoon "transvestite" who wants to work at a day care is drawn as a man with a jutting jaw and body hair, wearing a short pink dress, red high heels and lipstick. If Prop. 5 passes, the narrator of the ad says, "it will be illegal for Carol to refuse a job to a transvestite who wants to work with toddlers."
That imagery is an "offensive, stigmatizing and distorted" representation of a transgender person, said Trevor Storrs, a spokesman for the One Anchorage campaign.
One Anchorage held a press conference today asking opponents to remove it.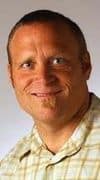 Alaska Family Council President Jim Minnery, who is behind the ad, defended it:
"I think it's a shocking flaw in Prop. 5 and shows profound disrespect to voters that the authors didn't feel it was important to provide a definition of transgender identity," Minnery said. He defended his group's free speech rights and said the cartoon caricature was meant to grab attention. "You kind of have to cut to the chase; you have 30 seconds," he said.
Since the law doesn't define transgender, why couldn't it include a cross-dressing man, Minnery asked.
Watch the ad, AFTER THE JUMP…
To help out One Anchorage with a donation, click HERE.