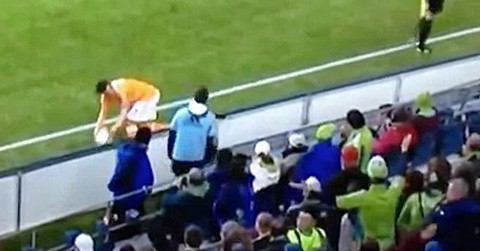 Houston Dynamo midfielder Colin Clark called a ball boy "f**king faggot" during a game last Friday night. Today, Major League Soccer announced he would be suspended for three matches, SB Nation reports: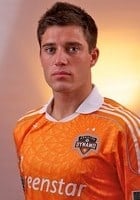 In addition to the three-match ban, Clark was fined an undisclosed amount and is required to attend sensitivity training.
While suspended, Clark will be allowed to train with the team and use the team's facilities. Because of the Dynamo's light schedule in April, he will not return to the field until May 9, when Houston takes on New York.
Clark released a new statement:
"I am sorry about what happened during the Seattle match. I have personally apologized to the ball boy, and I want to take this chance to say I'm sorry to everyone that I've offended. I intend to never use those words again in any context. There is no excuse for them. What I said does not properly represent who I am or what I believe. I made a mistake that I truly regret. I accept the punishment that has been handed down by MLS, and I want to learn from this incident and move forward."
Incidentally, basketball player Kobe Bryant was given a $100,000 fine for the exact same slur in April 2011.
GLAAD told Towleroad this morning that it had reached out to Major League Soccer to work with Clark as a '#soccerally' (as he said he wanted to be in a Twitter apology last week) as well as to speak about anti-LGBT attitudes on the field, and that they were waiting to hear back.
Watch the video, AFTER THE JUMP…