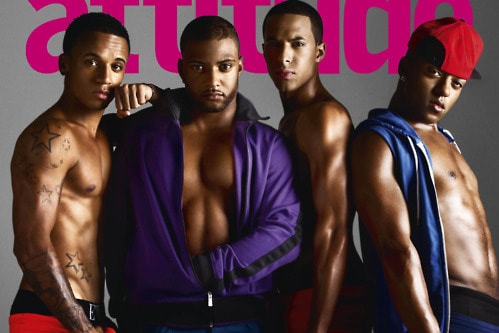 UK Boyband JLS says gay rumors don't bother them:
Says Aston Merrygold: "Anyone in a boyband from Take That to Boyzone to Westlife, they'll tell you… it happens to them all. Back in the day you'd read stuff and it was like, 'This one's gay, this one's this 'n' that'… It's a bit, like, change the record. It's all a bit boring. If it was one of us, one of our friends who was gay, it just wouldn't matter."
Adds Oritse Williams: "The gay rumours don't bother us at all. We have a huge gay following and our music is for everybody, we always say that. If someone tweets something negative, the rest of the fans go in so hard on that person that no-one really does it anymore. It's sad, though. It's just someone who's got nothing better to do with their life."
JLS' latest music video "Proud", AFTER THE JUMP…