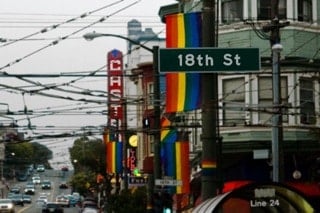 Gay men being drugged and robbed in the Castro:
It seems there have been too many instances lately in which older gay men are being targeted by (straight) criminals who are coming into gay bars, flirting with men, and then robbing them after they take them home.

 Rosie leaves OWN.

 Upper house of Swiss parliament narrowly votes to allow gay adoption. 

 Producers of This American Life, the world's greatest radio program, are "horrified" that lies about Apple appeared in their show:
A highly popular episode of This American Life in which monologuist Mike Daisey tells of the abuses at factories that make Apple products in China contained "significant fabrications," the show said today.

… The 39-minute piece aired in January and TAL says after 888,000 downloads, it became its most popular podcast. The story is compelling: It tells of the awful working conditions of Chinese workers making shiny Apple products like iPhones and iPads at factories owned by a company called FoxConn, which also manufactures products for other electronics giants.

The piece essentially made Daisey Apple's chief critic and it also inspired a Change.org petition that collected more than 250,000 signatures demanding that Apple better the working conditions at the factories.

 Georgia rep: Stop killing babies, and you'll get chickens.

 New York Times: How Bain Capital supplies the Chinese police state with surveillance technology, and how Mitt Romney stands to profit:
In December, a Bain-run fund … purchased the video surveillance division of a Chinese company that claims to be the largest supplier to the government's Safe Cities program, a highly advanced monitoring system that allows the authorities to watch over university campuses, hospitals, mosques and movie theaters from centralized command posts.

The Bain-owned company, Uniview Technologies, produces what it calls "infrared antiriot" cameras and software that enable police officials in different jurisdictions to share images in real time through the Internet. Previous projects have included an emergency command center in Tibet that "provides a solid foundation for the maintenance of social stability and the protection of people's peaceful life," according to Uniview's Web site.

Such surveillance systems are often used to combat crime and the manufacturer has no control over whether they are used for other purposes. But human rights advocates say in China they are also used to intimidate and monitor political and religious dissidents. "There are video cameras all over our monastery, and their only purpose is to make us feel fear," said Loksag, a Tibetan Buddhist monk in Gansu Province. He said the cameras helped the authorities identify and detain nearly 200 monks who participated in a protest at his monastery in 2008.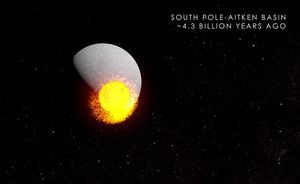 Joe Nocera on corporate morality.

 Accused Nazi war criminal John Demjanjuk is dead; his life was bookended by horrors. 

 Seinfeld actor Daniel von Bargen shoots himself in the head; survives.

 Barack Obama can't take sole credit for rescuing Detroit. 

 Those neutrinos almost certainly did not travel faster than light. Bummer.

 Watch the evolution of the moon, AFTER THE JUMP …