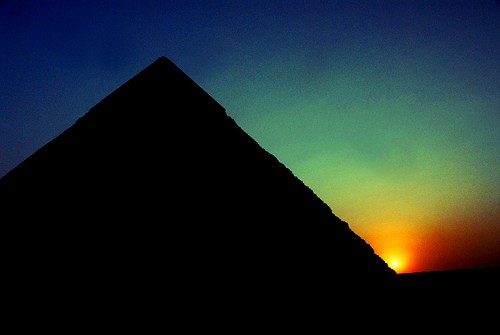 "LGBT Rights Window Closing In Egypt":
In many ways, the huge demonstrations of early 2011 that took place in Tahrir Square and led to the toppling of President Hosni Mubarak inspired Egypt's gay community to join the call for a new, more democratic nation.

But now more than a year into the revolution, Egypt's lesbian, gay, bisexual and transgender (LGBT) community has stepped back out of the public eye and retreated into the shadows once again.

… On a recent reporting trip to Egypt … I met Taher Lamey, a doctor and member of the LGBT community who volunteered in the tented field hospitals of Tahrir helping victims of attacks by Egyptian security forces.

… In the heady days following the toppling of Mubarak, [Lamey] said he had high hopes for the revolution. He said, "The best of the country is involved in this. But they won't win. If these people were in charge you would expect a lot from this country. International connections, democracy, social justice, social welfare.."

And, he believes, LGBT rights.

"I'm sure also that would have definitely been better because they'd have been liberals, " he explained.

But in a country whose newly elected parliament is controlled by a two Islamist parties that control more than two-thirds of the seats, that possibility, he added, is "a long way off."

Taher sighed and said he's thankful he also holds a Dutch passport.

"I could leave. I have a fear of what happens next. I think we will be the next Iran," he says.
 Australian political advetisement: homophobic, xenophobic and racist — all at once! 
 American soldier loses it; goes on door-to-door killing spree in Afghanistan. Nine children, seven adults die:
Residents of three villages in the Panjwai district of Kandahar Province described a terrifying string of attacks in which the soldier, who had walked more than a mile from his base, tried door after door, eventually breaking in to kill within three separate houses. At the first, the man gathered 11 bodies, including those of four girls younger than 6, and set fire to them, villagers said. 

 Ohio Attorney General and Santorumfan Mike DeWine squashes effort to get marriage equality on state ballot:
Mike DeWine said Friday that Freedom to Marry Ohio had submitted the initial required 1,000 voter signatures but had not supplied an adequate description of the measure.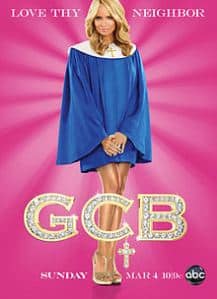 Newt Gingrich campaign zeroes in on new target: Good Christian Bitches. 

 Scientists "now have a glimpse of the brain's bio-molecular code for memory."

 Glenn Beck vs. The Nation of Islam vs. Barack Obama.

 Brad Pitt shows Ellen around New Orlean's 9th Ward …

 … in advance of a star-stuffed benefit last night for his foundation, Make It Right, which is rebuilding the ward's homes and bringing home the city's displaced citizens. Brad Pitt! He's awesome. 

 Lots of people say Andy Samberg's parody of other comedians' parodies of Sarah Palin's on last night's SNL was amazing. I'm not one of those people. Are you? Find out AFTER THE JUMP …