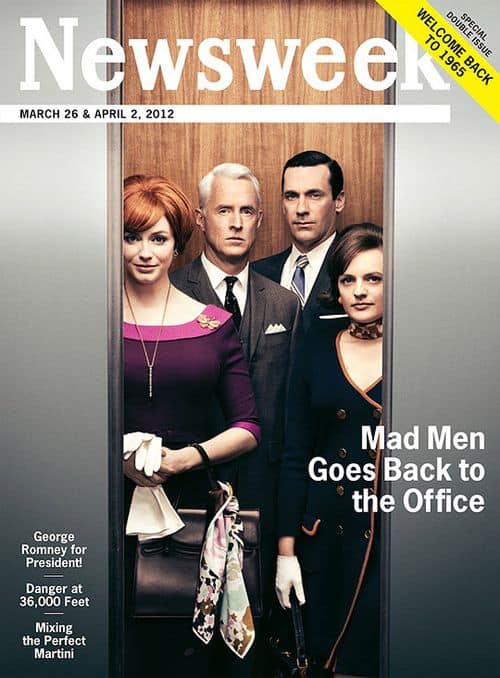 Today, Newsweek heads back to 1965, dropping a retro issue inspired by Mad Men's return.
Ad Age reports:
The "Mad Men"-themed issue can't include one big category from the 1960's: tobacco advertising, which Newsweek no longer accepts. But Newsweek is trying to interest other marketers in either reviving their own ads' look from the time or, for newer brands, imagining how their ads would have looked in those days.
"We've challenged agencies and clients to do '60s-inspired creative, but for modern messages and products," said Rob Gregory, president at Newsweek Daily Beast.
"It's analogous to when the NFL has a game and the teams wear their vintage uniforms," he added. "It's a nod to retro style, but it's a live game and it counts."