New York Republican Senator Roy McDonald is seeing some GOP backlash from his vote for marriage equality last June, the NYT reports: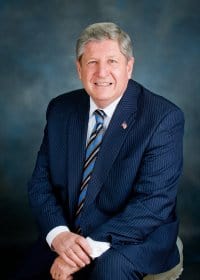 The Republican committee in Mr. McDonald's hometown, Wilton, where he was town supervisor, this week shunned him by endorsing one of his potential opponents in his re-election campaign. Mr. McDonald has also been spurned by Republican committees in Malta and Halfmoon, though they have not endorsed an alternative candidate, The Troy Record reported.
Elaine Gerber, vice chairwoman of the Wilton Republican Committee, said Mr. McDonald's words were a factor in her decision to vote against him. "If I said that to the person who hired me, I would be fired," she said. "Obviously, he didn't care if I fired him."
Mr. McDonald is the second of the four Republican senators who supported same-sex marriage to face direct political trouble as all state lawmakers prepare to face voters this year.
Last week it was reported that Senator Mark Grisanti, another of the four Republicans who helped pass marriage equality, had lost the support of the Conservative Party in his district.