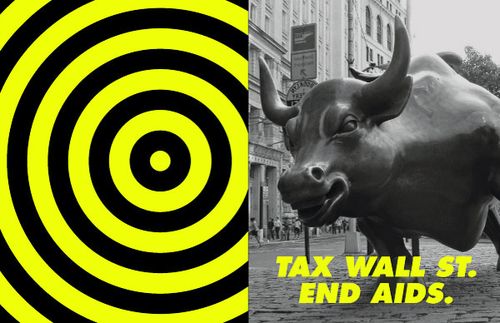 ACT-UP is marking its 25th anniversary tomorrow morning at 11 am with a demonstration and march.
From the organizers:
Hundreds of AIDS activists will gather outside City Hall to hear brief speeches on current topics of concern on HIV/AIDS issues, with specific demands, including the need for a Financial Speculative Tax to be funneled to health care.  The demonstration will leave City Hall and go down Broadway, with a couple of other stops at key locations, ending at Trinity Church with a personal commemoration of loved ones lost to AIDS. ACT-UP chapters and supporters are busing into New York from Philadelphia, Boston, Baltimore, Washington and other cities to participate with the New York groups.  A number of supportive national and local organizations and individuals will join ACT-UP in the demonstration, including Housing Works, National Nurses United, and Occupy Wall Street, among many others.
Acts of civil disobedience may occur during the demonstration, which is expected to last about two to two and a half hours.
Speaking at the demonstration will be Eric Sawyer, ACT-UP and UNAIDS, Brent Nicholson Earle, ACT-UP, Wanda Hernandez, Vocal NY, Jose DeMarco/ACT-UP Philadelphia, Amanda Love, African Services Committee, Annette Gaudino, Health Care for the 99%/OWS, and Sam Aldi,National Nurses United, among others.
More information HERE.