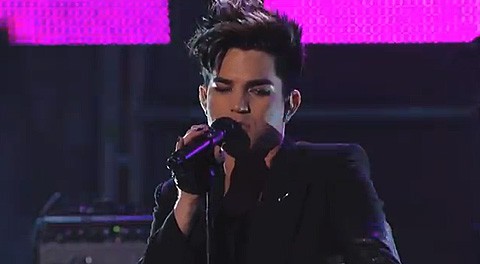 Adam Lambert brought two tracks from his forthcoming album Trespassing to Jimmy Kimmel Live last night.
Check out his latest efforts "Trespassing" and "Never Close Our Eyes", AFTER THE JUMP…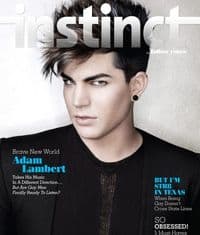 In an interview with Instinct magazine, Lambert recently suggested that it hasn't been easy getting a solid gay male following:
The outspoken entertainer, one of very few openly gay recording artists signed to a major American label, didn't shy away from discussing what he sees as the elusive gay demographic early on and without prompting when he sat down to chat with Instinct.
"As a community, we're a little bit resistant to a gay male pop star ourselves," Lambert says. He's confident. His delivery indicates he's spent time thinking about the topic. "It's very easy for people to look at my origin, which is American Idol, and automatically assume that I'm a commercial sellout or a puppet or a flash in the pan. I don't think I'm any of those things."
A laugh, marinated in tension, inspires him to get a little more personal.
"There's something weird there. We're very eager to celebrate a strong female. But to celebrate a fellow gay man—it gets catty sometimes."
Check out his performance on Kimmel, AFTER THE JUMP…