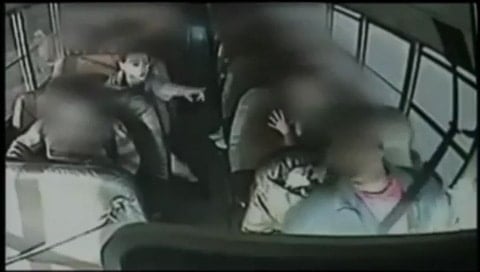 Here's some pretty amazing surveillance video shot yesterday morning on a school bus in Seattle. The driver loses consciousness, possibly because of a heart attack, and a fast-thinking kid springs into action and stops the bus.
Nice work, kid!
Watch, AFTER THE JUMP…
KOMO News has an interview with the young hero.