Last Friday I posted an "It Gets Better" video made by Mormon students at Brigham Young University. The video has since gone viral and has more than 300,000 views, and has the attention of BYU officials, who say the gay students won't be punished unless they act on their gay feelings: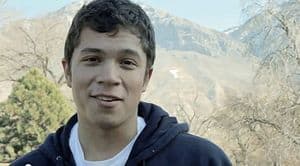 The students featured in a video about being gay at Brigham Young University are not in obvious violation of the honor code, according to Carri Jenkins, an assistant to the president of BYU. Jenkins went on to say that for the video alone, the students would not be punished. The honor code, Jenkins said, is "based on conduct, not on feeling, and if same-gender attraction is only stated, that is not an honor code issue."
All BYU students sign on to the honor code upon enrollment. The code outlaws premarital sex and breaking the code "may result in actions up to and including separation from the university."
"Homosexual behavior is inappropriate and violates the honor code. Homosexual behavior includes not only sexual relations between members of the same sex, but all forms of physical intimacy that give expression to homosexual feelings," reads the honor code.
I've reposted the video, AFTER THE JUMP…