GLAAD announced this morning that after a series of meetings, the Miss Universe Organization has changed its policy allowing transgender women to compete in its competition: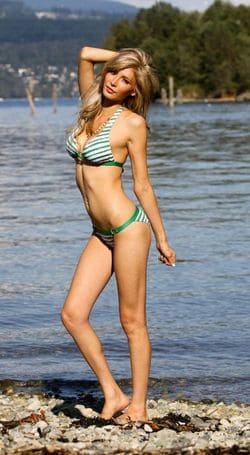 "GLAAD first contacted the Miss Universe Organization on Saturday, March 24 after news broke that Jenna Talackova was disqualified from the Miss Universe Canada competition. GLAAD called on the Miss Universe Organization to review Jenna's case, as well as open the competition to transgender women. After unsuccessful attempts to reach Jenna Talackova personally, the Miss Universe Organization and its owner Donald J. Trump moved forward and announced last week it would allow Jenna to compete. To further demonstrate its commitment, the organization, in consultation with GLAAD, discussed a policy change that includes transgender women in time for the start of this fall's 2013 pageant season; a time when most of the competitions around the world begin to take place."
Said GLAAD spokesperson Herndon Graddick:
"For more than two weeks, the Miss Universe Organization and Mr. Trump made it clear to GLAAD that they were open to making a policy change to include women who are transgender. We appreciate that he and his team responded swiftly and appropriately. The Miss Universe Organization today follows institutions that have taken a stand against discrimination of transgender women including the Olympics, NCAA, the Girl Scouts of America and The CW's America's Next Top Model. Jenna and all of the LGBT advocates who have called for this change and spoken out in support of transgender women are to be commended. At a time when transgender people are still routinely denied equal opportunities in housing, employment and medical care, today's decision is in line with the growing levels of public support for transgender people across the country."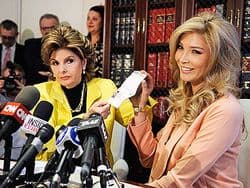 GLAAD also noted in its announcement that the policy change was made not in collaboration with Talackova's attorney Gloria Allred, but in spite of her. It made special note that: "The decision to allow Jenna Talackova to compete was determined following discussions made prior to Gloria Allred's public involvement."
Paula Shugart, president of the Miss Universe Organization, also offered this statement:
"We want to give credit where credit is due, and the decision to include transgender women in our beauty competitions is a result of our ongoing discussions with GLAAD and not Jenna's legal representation, which if anything delayed the process. We have a long history of supporting equality for all women, and this was something we took very seriously."
Allred has been escorting Talackova to shows like 20/20 and The View on a media blitz that has been accompanied by a sideshow Allred-Trump feud over Trump's genitals.