Judge denies bond for one of Brandon White's attackers.

L.A. Times: Pressure builds for Obama on marriage equality "evolution".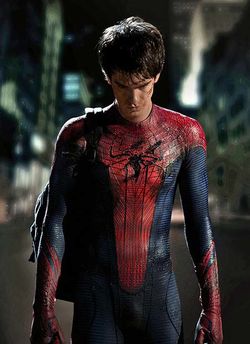 Emma Stone couldn't help herself: "I touched him! I was inappropriate! I literally felt him. Because being in the room with Spider-Man is insane for anybody, especially with that beautiful costume."

One Direction strips down in Sydney Harbor.

Gay couple in India flee home after marrying: "A gay couple who got married and had their marriage registered in Ballia last month have fled from their home, scared of landing in a jail as their marriage has been found to have been registered under the Hindu Marriage Act, in which there is not place for such unions."

Fiona Apple announces summer tour.

Raf Simons replaces John Galliano at Dior: "The 44-year-old Simons, who designed for the minimalist Jil Sander label from 2005 until just recently, was a top name among rumored candidates for the Dior job. A statement by Dior said Simons will serve as artistic director for haute couture, ready-to-wear and women's accessories. It praised him as 'one of the greatest current talents' and said he will "inspire and propel into the 21st century" the style carried on by the prestigious house since its creation in 1946."
It's Mega Marky Mark.

Cory Monteith needs a tan.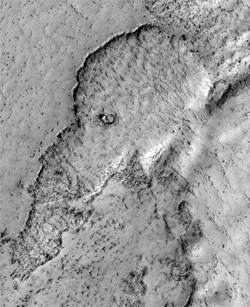 Elephant on Mars.

Radical Faeries, others dedicate Mattachine Steps in Silver Lake district of Los Angeles, on Harry Hay's 100th birthday.

Police bust frat hazing ritual at Boston University: "…cops discovered five pledges taped together in the building's basement, where they had been doused with chili sauce, coffee grounds, honey, mustard, hot sauce, flour, and empty sardine cans, according to a police report."

RuPaul's "Glamazon" video debuts.

George Clooney hosting Obama fundraiser at his home: "Clooney will host the president and about 150 supporters at the event on May 10 at his home in Los Angeles, California. If you think it will be cheap to get a chance to hobknob with an Oscar winner and a president, though, think again — tickets will run $40,000 each, with proceeds going to the Obama Victory fund, a joint fundraising committee of Obama for America, the Democratic National Committee and several state Democratic parties."

Hillary Clinton on her way to text.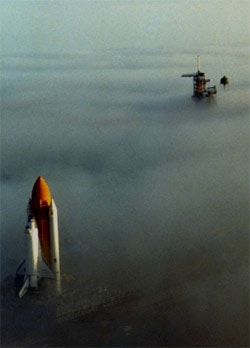 Space Shuttle Discovery to make low piggyback fly-over of D.C. next Tuesday on route to final resting place at the Smithsonian: "While the exact route is still to be determined, the shuttle — strapped atop the space agency's custom Boeing 747 — should fly over the National Mall, National Harbor and Reagan National Airport. The shuttle will end its journey at Dulles International Airport, where it will be transferred to the Smithsonian's nearby Udvar-Hazy Air and Space Center."

Victory Fund to honor 8 openly gay and lesbian members of the Maryland legislature.

The Washington Blade has more on fired Library of Congress staffer Peter TerVeer.

City of Atlanta spent $1.2 million investigating police raid of Eagle gay bar: "According to documents obtained by The Atlanta Journal-Constitution, the expenses were for the eight months former U.S. Attorney Joe Whitley and others at the firm GreenbergTraurig spent reviewing documents and recordings, interviewing officers and witnesses, and then writing a 343-page report that said officers lied, knowingly violated the constitutional rights of the patrons, employees and owners of the Atlanta Eagle bar, and then tried to cover up what they had done by deleting cell phone files."