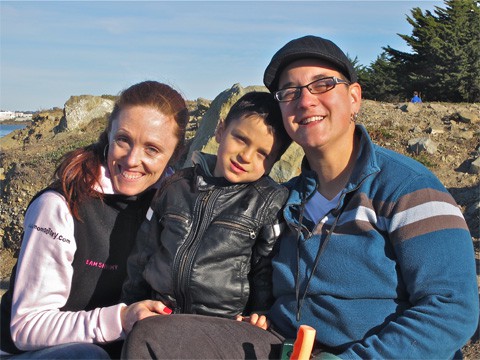 Must-watch video alert!
"Listen from the Heart", the third documentary in Antony Osso's amazing series The Devotion Project is now online and features the story of Laura Fitch, Jaime Jenett, and their son Simon Lev Fitch-Jenett.  Laura and Jaime talk about their relationship and the struggles they have faced raising a child who suffers from cardiomyopathy (disease of the heart muscle).
Watch, AFTER THE JUMP…
You may recall the first two films in the series, which are also amazing. In the first William I. Campbell and John V. Hilton talked about being committed to one another for more than 60 years. The second installment featured the story of Brian Cantor and Paul Labrecque.
A crowdsourcing campaign has been launched to finance Osso's next three films in the series. Donate to it HERE.