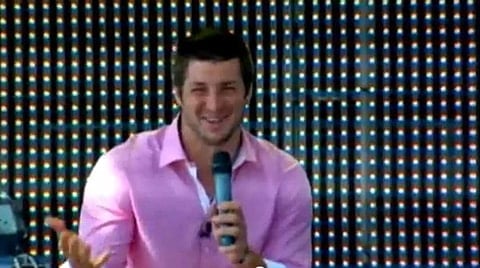 On Saturday, I mentioned that 30,000 were expected for a Tim Tebow Easter appearance at a Texas megachurch. About half that number showed up.
The Easter "sermon", Tim Tebow-style:
"I have actually had the same routine the last 7 years and just this year they started calling it 'Tebowing', which I have no idea why…But I do think it's pretty cool because at least prayer is being talked about and I still have a platform that, when cameras are rolling, they can't just turn it off, and they have to hear me say, 'I want to thank my Lord and savior Jesus Christ."
Watch, AFTER THE JUMP…