Facebook buys Instagram for $1 billion. Mark Zuckerberg announcement.

White House announces Pride Month Champions of Change video challenge.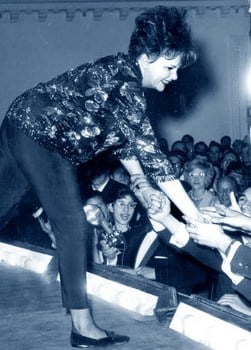 The death of Judyism: "I mean, I know she used to be important to gay guys, but I don't see what she has to do with being gay anymore, except she did sort of remind me of Whitney and Lindsay and Britney. You know, train wrecks. The whole play was like that YouTube video where Britney goes after that car with her umbrella. Some gay guys do seem to like that kind of thing."

Zac Efron's Easter Egg hunt.

VIDEO: James Franco loves you like a love song, baby.

Rescued baby dolphin is the cutest thing you'll see all day.

Chile to improve how the Census reflects the LGBT community: "Today, the MOVILH launched a national campaign urging same-sex couples to register as such in the 2012 census under the theme of 'Acknowledge the other half of your orange' ('Tu media naranja' or 'Your half orange' is a common term of endearment used in Latin America to refer to one's partner)."

Joel Edgerton strips down at Bronte Beach in Sydney, Australia.

Anne Hathaway chopped all her hair off for Les Miz.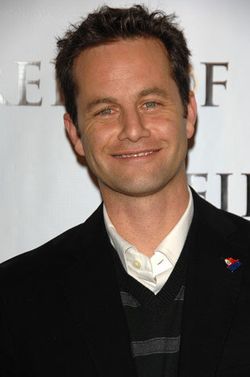 Study: Homophobes likely to be closet gays. "The study, which analyzed four separate experiments conducted in the US and Germany, provides empirical evidence to suggest that in some individuals homophobia is the external manifestation of repressed sexual desires they feel towards their own gender."

Obama to attend $2500/ticket LGBT fundraiser in Hollywood, Florida: "Democratic National Committee Chair Debbie Wasserman Schultz; DNC National Political Director Jeffrey Lerner; Jaime Citron, national LGBT vote director of the president's re-election campaign; Obama for America National Finance Director Rufus Gifford and Obama for America Florida State Director Ashley Walker will brief supporters before the president arrives. Obama will then attend a general fundraiser at the Westin Diplomat Hotel before he returns to Washington, D.C."

Support marriage equality in the UK.

Male model fix: Eric Belanger.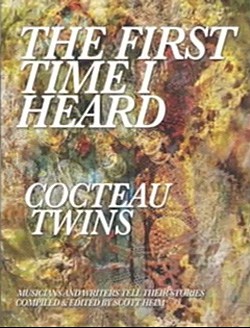 The First Time I Heard: Novelist Scott Heim's new book series on aural histories.

John Kerry urges DHS to stop deportation of married lesbian Pakistani national: "I know that you and I both believe that every family is worthy and recognition and respect, and that no family should be torn apart based on a discriminatory law," Kerry writes. "Abeyance will allow this remarkable young couple to move forward with their dream of building a life together at home in Massachusetts."

Former Philadelphia Eagle Don McPherson speaks out against homophobia, sexism: "We learn to communicate in our organizations, with rules. But when we talk about social issues, we don't do that. Very often, we remain silent about things, even when we see them happening right in front of us…"

Hacker group Anonymous claims successful hack of 2,725 emails belonging to Tunisia's ruling Ennahda party, including those of the prime minister: "In a video posted on a Facebook page belonging to Anonymous TN, a hacker wearing the trademark activist 'Guy Fawkes' mask, said the emails were released in protest against Ennahda's alleged failure to protect the unemployed and artists who were attacked by Salafi Islamists during a recent protest."