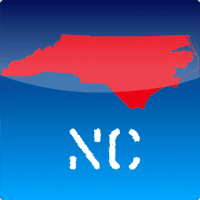 As public support slips for North Carolina's Amendment One, state Attorney General Roy Cooper has announced that he will vote against the constitutional measure that further strengthens prohibitions on same-sex marriage and bans domestic partnerships and civil unions.
"I am writing you today to let you know I am voting against Amendment One in next month's primary elections on May 8th. I believe it is unclear, unwise and unnecessary. Amending our constitution demands careful deliberation along with precise language – both are missing here," Cooper wrote in a letter to voters, according to the News & Observer.
"Amendment One's lack of clarity will also result in a significant amount of litigation on many issues which will be decided by courts for years to come. This should be avoided. Thank you for the opportunity to serve as your Attorney General and letting me share my thoughts with you about this issue." This isn't the same as saying the amendment unfairly targets LGBT people, but it's at least something.
In other Amendment One news, prominent medical organizations including the North Carolina Psychological Association, the North Carolina Psychiatric Association, National Association of Social Workers, have come together to denounce the measure as an "anti-child amendment" that hurts families.
North Carolina voters head to polls on May 8. Until then, you can support the fight against Amendment One.