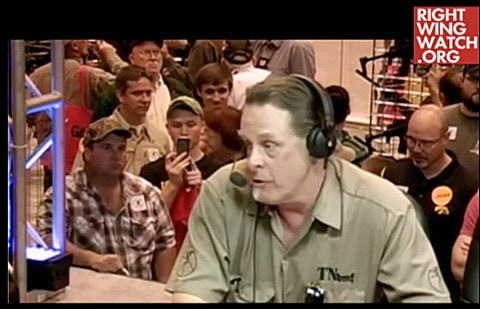 The Secret Service is reportedly looking into remarks made by rocker Ted Nugent at the recent NRA convention:
"If Barack Obama becomes the president in November, again, I will either be dead or in jail by this time next year."
After attacking liberal Supreme Court justices who Nugent alleges "signed their name to a declaration that Americans have no fundamental right to self-defense" Nugent added, about Democrats: "We need to ride into that battlefield and chop their heads off in November. Any questions?"
Watch the video, AFTER THE JUMP…
Said the Secret Service to NY Mag: "We are aware of it, and we'll conduct an appropriate follow up."
RWW adds that Romney sought Nugent's endorsement and agreed to his demands to win it.